How to Cancel Recurring Gifts on the Previous Giving Provider
NOTE: As of February 25, 2022, giving will be through a different online provider.
In order to cancel any existing recurring donations you set up through the previous online giving provider, please follow the instructions below.
First, go to the SubSplash site (our previous online giving provider). You should see a page like the one below.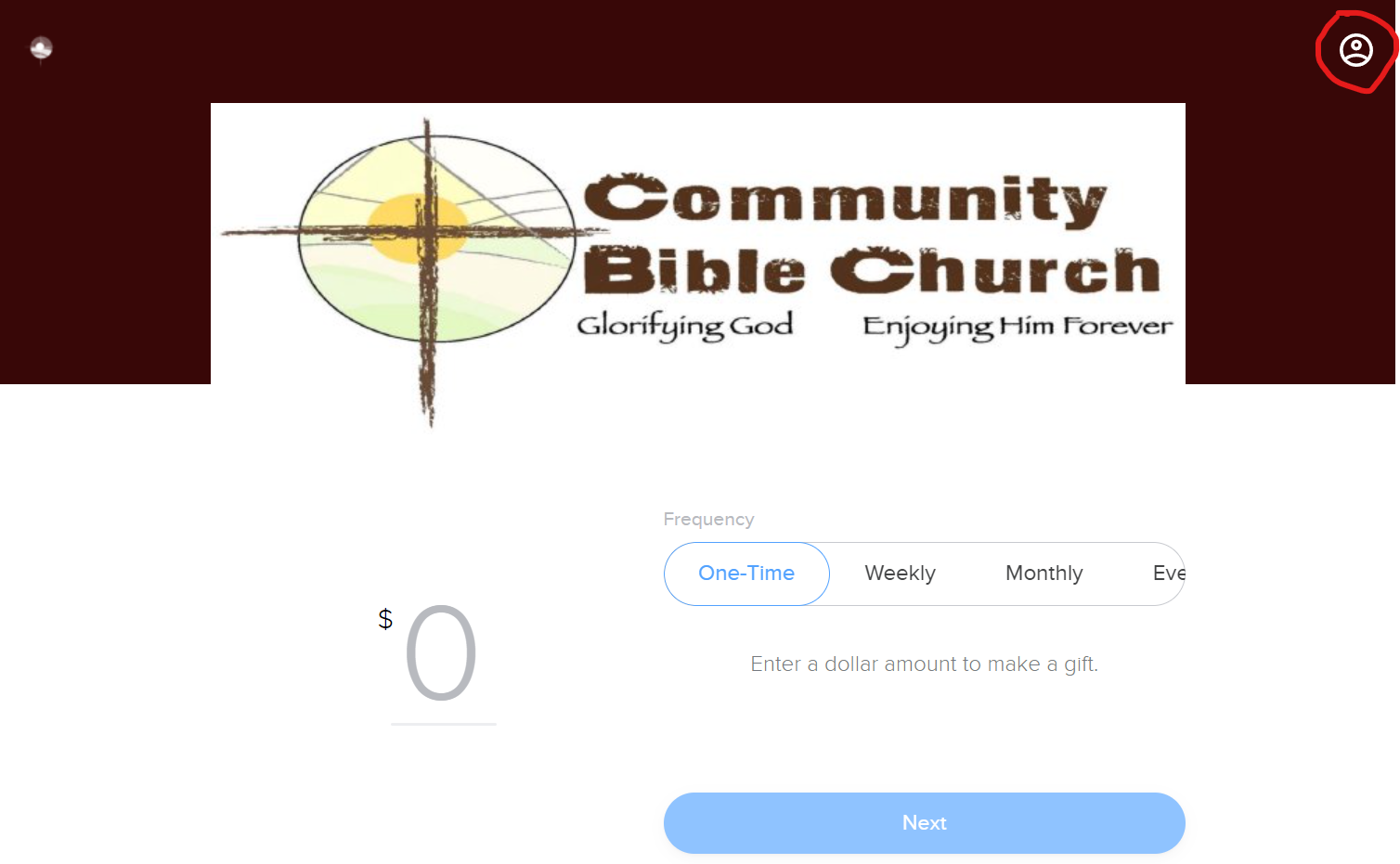 Click the icon in the upper right corner (highlighted with red circle above). After you have completed logging in you will be redirected back to the page above. Click the icon once more to get to the page below.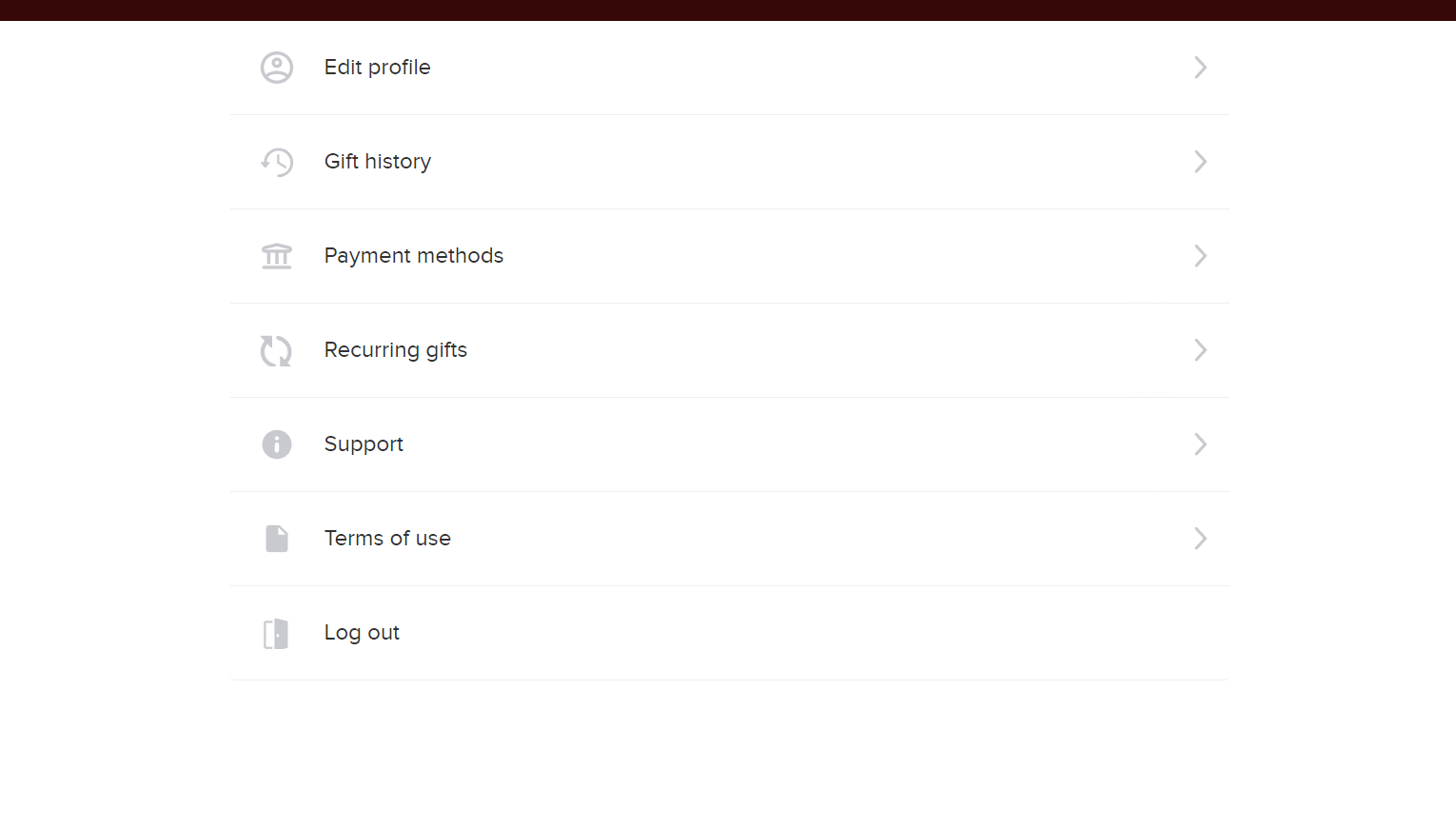 Click 'Recurring gifts' to review your recurring gift. At the bottom of the page there is a small link to 'Delete gift'. Click the link and confirm your selection.

Verify the Recurring gifts page shows you have no recurring gifts.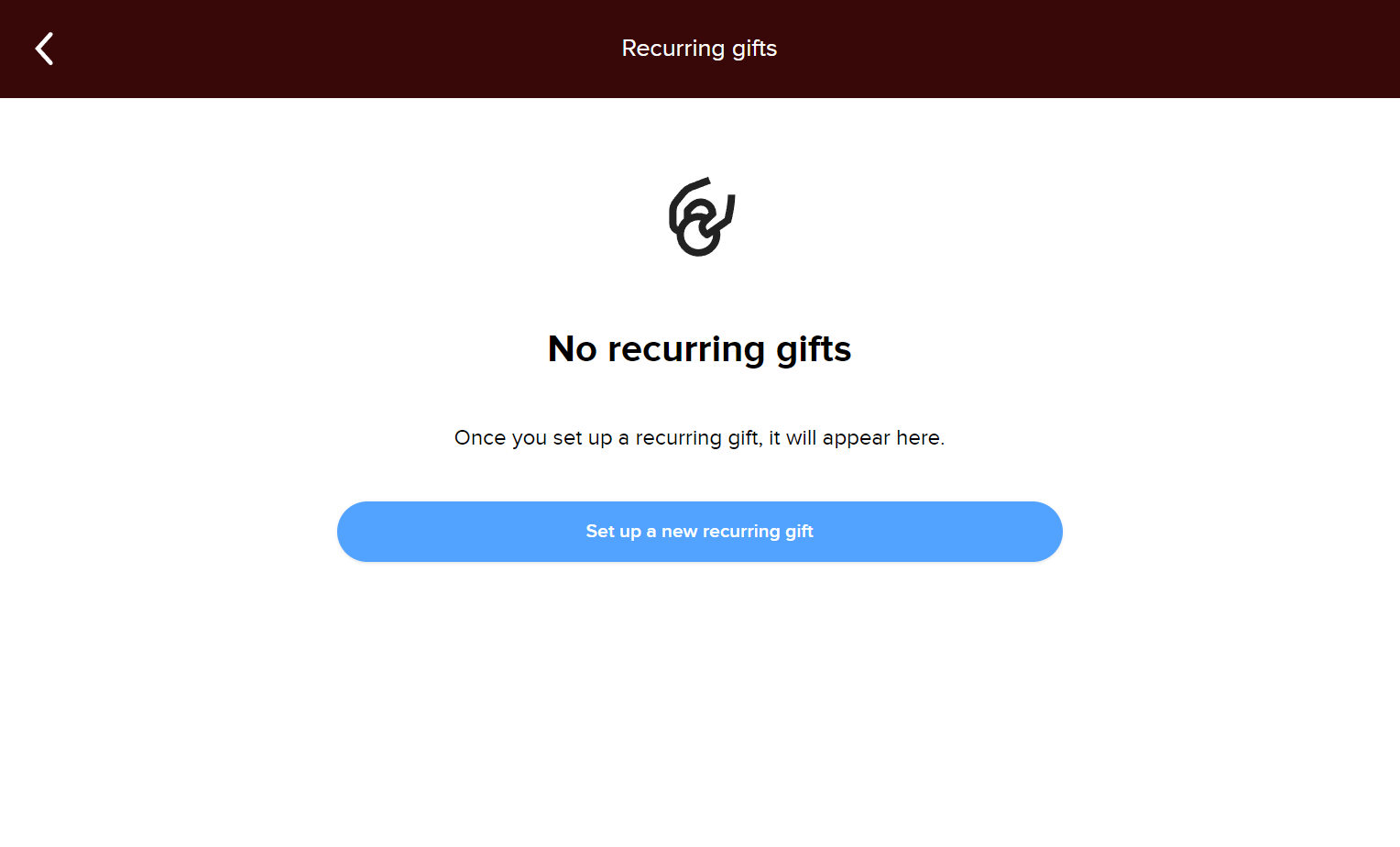 Set up a new Recurring Gift
The easiest way to start is by clicking the 'GIVE NOW' link in the menu. Click the 'Log in' link in the popup form to redirect to our Church Center site that is our new online giving provider. Login using either a mobile number or email address. You will get a one-time code you can use for logging in. Set up a payment method. Then set up recurring giving to start when you want.
Have questions? Contact Pastor Steve at 618-806-2964 to learn more.